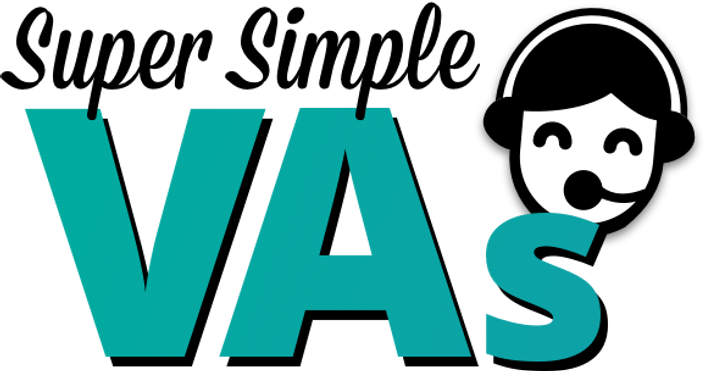 Super Simple VAs
How To Make More Money While Working Less by Utilizing The Power Of Virtual Assistants
Enroll in Course
Welcome to the most comprehensive guide to hiring and training affordable virtual assistants to run your eBay dropshipping store!
Grow your team to help you earn more money. Stop wasting time on routine tasks. Avoid entrepreneur burnout. Buy back your own freedom!
Welcome to the Super Simple VAs, the only up to date course that takes you step-by-step through how to hire and train virtual assistants for your eBay dropshipping store even if:
You've never hired a virtual assistant before

You don't know where to find virtual assistants

You've never been a boss or manager before

You don't know how to get started
Virtual Assistants Help You Make More Money
It's time to take inventory of your time. How much of your day is being spent on routine tasks that anyone can be trained to do? How much time are you spending fulfilling orders or answering the same customer questions over and over again?
It's time for this to stop. You are an entrepreneur. You should be spending time growing your store and developing strategies to make more money. Hire virtual assistants to do the routine tasks for you, and you'll have more time for the "high level" tasks - the ones that will grow your store and make you more money.
Avoid Entrepreneur Burnout
You are not a superhero. You can't do it all. If you try, you will burnout (I know from personal experience). Hiring a virtual assistant to help you run your business is the only way to create a sustainable eBay dropshipping store.
Buy Back Your Freedom
Why did you start your online business? Was it to spend sixteen hours a day, seven days a week working on your business? No way! You wanted to make a better life for yourself. You wanted more money and more time to do the things you love to do. Now it's time to make those dreams a reality!
I own a six figure eBay dropshipping store but I don't run it. My team of nine virtual assistants do 99% of the work for me while I spend time doing other things I love. Yet at the end of each month, I go home with the biggest paycheck. That's what it means to be the CEO!
Are you running your business or is it running you?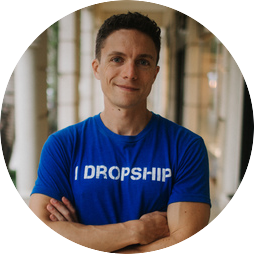 Hi, I'm Paul!
I'm a successful eBay dropshipper, attorney, Youtuber, and instructor. However, I wasn't always this successful. When I first started dropshipping I struggled because, even though my sales were great, I had no free time. Through countless hours of trial and error, I discovered how to hire and train a team of virtual assistants to run my entire dropshipping store for me. This gave me more time to scale my store. Now I have time to do more of the things I love, such as running
my
YouTube channel where I teach thousands of viewers each week how to sell on eBay.
I'm Here For You!
I've created this course to teach you everything I know about hiring and training virtual assistants. I've once been in your shoes - completely burnout and unable to scale my store because I was so busy running it. Since then I hired a team of nine virtual assistants to run my store, which has allowed me to grow my store into a six figure business. I have taught thousands of others how to do the same.
I'm committed to helping you succeed and know that my course can help you get there.
Don't let your business control your life;
use it to gain control over your life.
What You Will Get
Instant access to the entire video training course - $699 value
Three easy to follow phases that show you step-by-step how to hire and train virtual assistants.
The most comprehensive eBay dropshipping virtual assistant training course available.
Bonus: Downloadable virtual assistant hiring checklist - $29 value
Bonus: Done for you job posts (just copy and paste!) - $99 value
Bonus: Sample interview questions to ask your applicants - $29 value
Bonus: Downloadable customer service scripts that your virtual assistants can use when responding to your customers - $29 value
Bonus: A bonus video on how to hire a whole team of VAs - $99 value
Bonus: Training videos that you can send to your virtual assistants (this is going to save you a lot of time) - $299 value
Course Curriculum
Phase 1 - What To Do Before You Hire Your First Virtual Assistant
Available in days
days after you enroll
Phase 2 - Hire Your First Virtual Assistant
Available in days
days after you enroll
Frequently Asked Questions
Can I really hire help for only $2 an hour?
Yes! Most of these virtual assistants live in the Philippines or India. In those countries, $2 an hour is a really great income! It's a win-win!
Is it safe to hire virtual assistants?
Yes it is very safe if you know what you are doing. Inside the course I will show you exactly how you can hire virtual assistants to run 90% of your store without ever logging into eBay!
What if the virtual assistant steals my ideas and starts her own store?
I've worked with dozens of virtual assistants and hundreds of students who have hired virtual assistants and have never seen this happen. The virtual assistants you will be hiring don't want to be entrepreneurs. They want to be an employee with a paycheck.
What if my virtual assistant quits?
In all honesty, I've never had a virtual assistant quit on me before. I am paying them a good salary for where they live and they want to keep this job. However, inside the course I will show you how to set up your team so that if a virtual assistant does quit or misses work one day, it won't be a big deal
Paul's Money Back Guarantee
Dropshipping Titans comes with a 30 day 100% money-back guarantee... but we don't stop there. We promise you will love this course. You'll want to tell all your friends about it. There's good reason Paul is known as "The Dropshipping Guy". This has everything you need to succeed because it was made by someone who knows all the tips and tricks. Here's a note from Paul himself:

"I take your business very seriously, and you have my personal promise that this course will teach you everything there is to know about eBay dropshipping and that you will love it. I believe in my course so much that I guarantee it for 30 days!" - Paul

At any time over the next 30 days, if you decide that Paul hasn't delivered you a life changing course, just send him an email ([email protected]) and he'll give you a complete refund.

If you aren't satisfied we will not feel right keeping your money, so we make it easy to get a refund. And just to be clear, there are absolutely no strings attached, no forms to fill out, nothing to prove and we promise we won't question you (although we will miss you).

In fact, Paul is so confident in his course and so sure you'll be overwhelmed with gratitude for all the content, that we won't make you wait. We'll issue any refunds without question, hassle or any delay.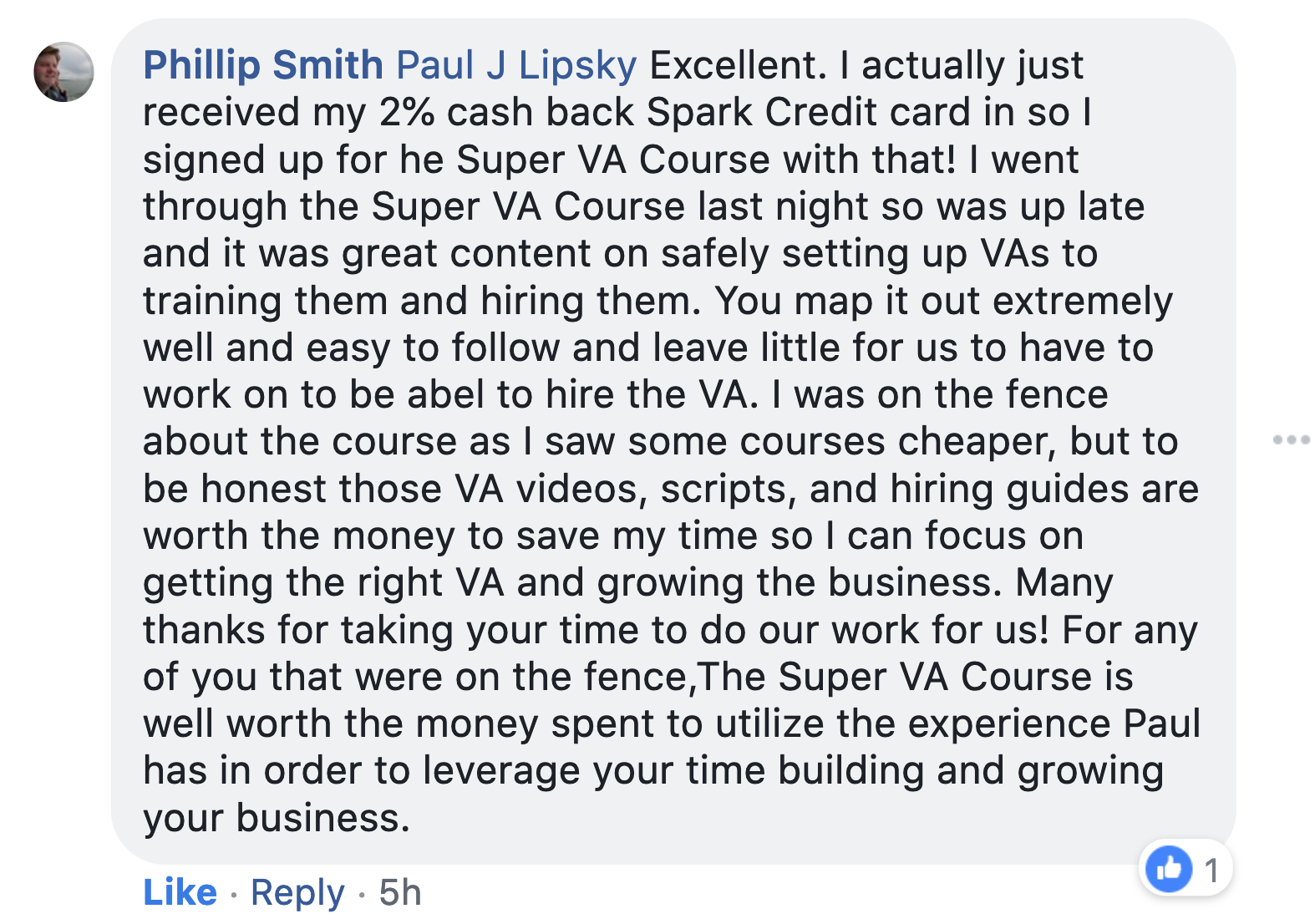 Earnings Disclaimer
While we make every effort to ensure that we accurately represent all the products and services reviewed on this website and their potential for income, it should be noted that earnings and income statements made by dropshippingtitans.com and its advertisers / sponsors are estimates only of what we think you can possibly earn. There is no guarantee that you will make these levels of income and you accept the risk that the earnings and income statements differ by individual.

As with any business, your results may vary, and will be based on your individual capacity, business experience, expertise, and level of desire. There are no guarantees concerning the level of success you may experience. The testimonials and examples used are exceptional results, which do not apply to the average purchaser, and are not intended to represent or guarantee that anyone will achieve the same or similar results. Each individual's success depends on his or her background, dedication, desire and motivation.

There is no assurance that examples of past earnings can be duplicated in the future. We cannot guarantee your future results and/or success. There are some unknown risks in business and on the internet that we cannot foresee which could reduce results you experience. We are not responsible for your actions. The use of our information, products and services should be based on your own due diligence and you agree that this website and the advertisers / sponsors of this website are not liable for any success or failure of your business that is directly or indirectly related to the purchase and use of our information, products and services reviewed or advertised on this website.

FTC Legal Disclaimer
Results may vary and testimonials are not claimed to represent typical results. All testimonials are real. These results are meant as a showcase of what the best, most motivated clients have done and should not be taken as average or typical results.

You should assume that products, programs or personal recommendations made by me, Paul J Lipsky and/or Dropshipping Titans, may result in compensation paid to me by those I recommend. I recommend resources that I use myself, unless it specifically states that I do not use that resource. I do recommend many products and services to my clients which I do not use myself. If you would rather that I not be compensated for these recommendations, go to Google and search for the item and find a non-affiliate link to use. You should perform your own due diligence and use your own best judgment prior to making any investment decision pertaining to your business. By virtue of visiting this site or interacting with any portion of this site, you agree that you're fully responsible for the investments you make and any outcomes that may result.