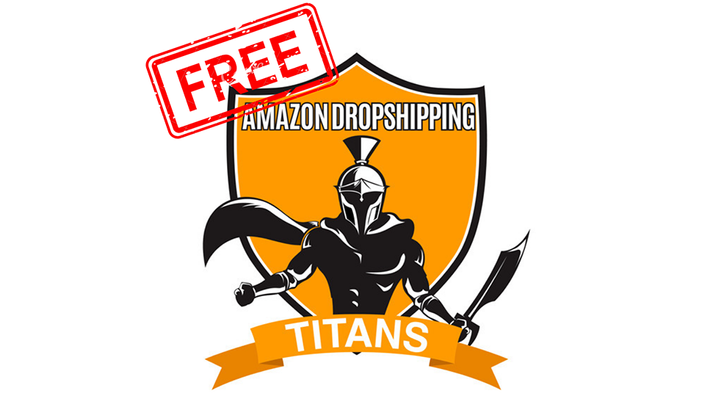 Free Amazon Dropshipping Mini Course
Everything You Need to Know To Get Started With Amazon Drop Shipping For Free!
The Free Way to Jumpstart Your Amazon Drop Shipping Success
Heard those stories about people selling six figures on Amazon?
I'm one of those people. And I'm ready to share with you how I went from working a boring old 9 to 5 to running a successful Amazon drop shipping business, all while working anywhere I want, when I want to.
So if you want more money and more freedom in your life, this free Amazon course is for you.
This Course Teaches You My Secrets!
I created this course to teach you about Amazon drop shipping. When I started out, I'd heard about drop shipping, and those stories about people who'd made fortunes from it. I was as skeptical as you probably are now, but I had nothing to lose, so I gave it a try.
Turns out that was the best decision I ever made. Now that I'm a six-figure Amazon drop shipper, I want to help you make money too. After all, there's plenty to go round.
Amazon, The Cash Machine!
My free course will teach you how to make money dropshipping on Amazon. Why Amazon? It is a platform that:
Is the world's largest marketplace

Generated $52.9 billion in sales in the second quarter of 2018 alone

Has over 300 million active buyers

Is worth more than Walmart, Macy's, Target, JC Penny, Best Buy and Sears combined.

Has third party sellers that account for over 50% of the items sold on Amazon
Ready to discover how to set up your own lucrative, life-changing Amazon drop shipping business?
Your Quick Lesson In Amazon Drop Shipping
My free mini course videos go into more detail about dropshipping. But for now, just know that it's a chance for you to sell products on Amazon without actually having to store or own any products.
With a small initial investment, you open up an Amazon store, create listings for products, and when someone buys them, you go to another website (eg Walmart) to buy that item.
You then ship that item straight to the customer.
Of course, you make sure your Amazon listing price is higher than the price you pay for buying the item elsewhere. You then get to keep the difference!
Customers Will Pay More Because It's Amazon
Amazon drop shipping works so well because Amazon is where the vast majority of people buy stuff.
People don't shop around much anymore, they're too busy. They want speed and convenience and Amazon gives them both. Plus it's a name most people trust.
So, if people want something, they generally go straight to Amazon, even though it might cost them more to buy stuff there. Customers are prepared to pay more for convenience. You've probably done it yourself. Now it's time to start making this trend pay for you.
This Free Course Is Jam Packed With Value!
My mini-course is a three part video series. There's over 40 minutes of FREE video content here for you to learn from:
VIDEO 1 – Introduction to Amazon Drop Shipping (9 mins)
VIDEO 2 – Find The Best Products To Drop Ship On Amazon (14 mins)
VIDEO 3 – How To Automate Your Amazon Drop Shipping Business + a $2,000 bonus (19 mins)
In less than an hour, you'll get an overview of Amazon drop shipping that could well change your life. Watching this could be the start of you finding your way out of your boring 9 to 5 job.
Your Instructor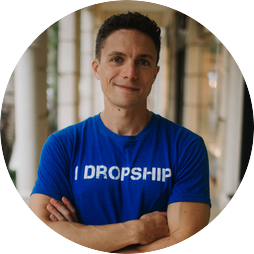 A seven figure dropshipper, attorney, Youtuber, and dropshipping coach, I've created these courses to teach you everything I know about making money online. I've once been in your shoes - struggling to make money money online and to make sense of all the different ways to do it. Since then I have grown a million dollar dropshipping business and have taught hundreds of others how to do the same as well. I'm committed to helping you succeed and know that my courses can help you get there.
It all starts with my 3-part FREE online video tutorial into dropshipping. This could be the best 40 minutes you ever spend watching videos. Register here
Frequently Asked Questions
When does the course start and finish?
This is a three part video series. Once you watch the first video, the second one is unlocked. Each video is only available for a limited time!
Do I need to Signup With a Credit Card?
Nope! It is 100% free!